1995 Mitsubishi 3000GT Spyder VR4

This is #801 of 907 made for 1995. A total of 1,618 Spyders were ever produced. 741 were the non-turbo SL model and 877 were the twin-turbo VR4 as pictured here. That makes the Spyder one of the most unique production cars in the entire world.
I'm told by a reliable source that as of 8/2004 there were less than 1200 still on the road according to VIN research.
This particular Spyder was awarded "Ride of the Month" for 11/2001 by www.3si.org
It has about 35,000 miles as of 11/2010.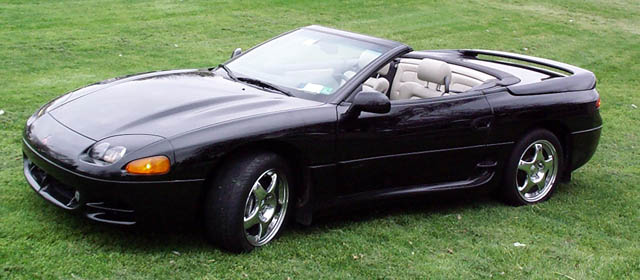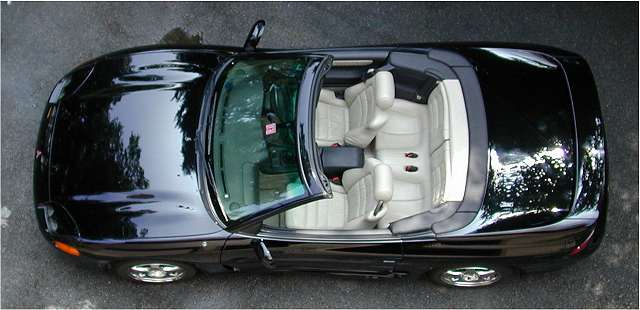 The aerial view.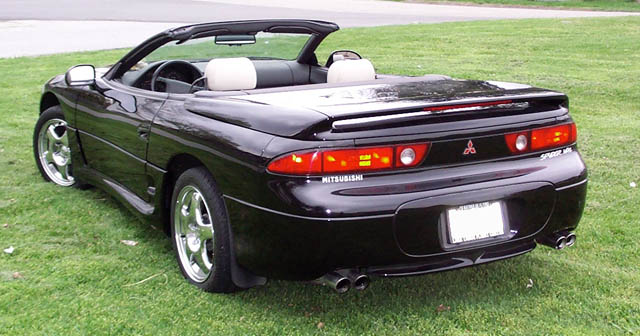 The rear view is that most commonly seen by other sports cars.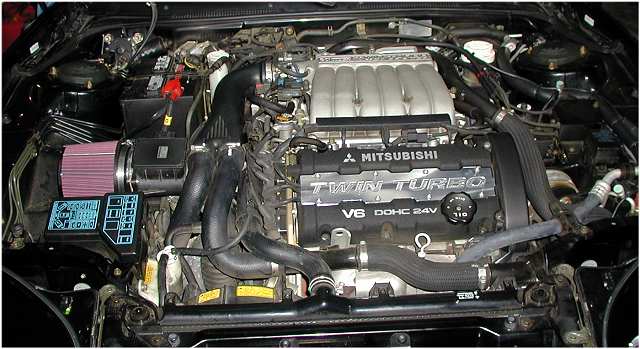 Stock: 320 Hp twin turbo, intercooled, DOHC, 24V, 3 litre V6. The engine is stock except for a K&N air filter and the TWIN TURBO spark plug cover which, to the best of my knowledge, adds no horsepower but looks nice. There is also a new Blow Off Valve by Greddy. The most important mod I've made is a Passport SR-1 remote laser/radar detector.
Road and Track 0-60 MPH: 5.4 seconds 1/4 mile:14.00
The best time I've run is 13.74. Best Spyder time I've read about is Matt Jannusch who ran a 12.47 at 110.83 MPH. Matt's done a bit more to his engine than a K&N! Jeff Wong over in TX ran a best time of 12.68 @ 109 in his 95 Spyder VR4. Those are some fast Spyders!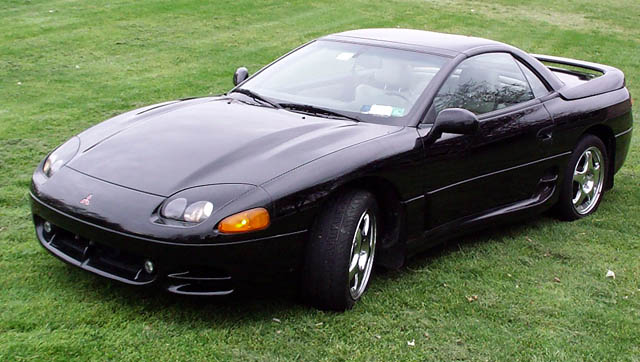 Looks pretty cool with the top on, too. Takes about 30 seconds to drop or raise the top by pressing a single button. No latches, boot, getting out of the car, or anything like that.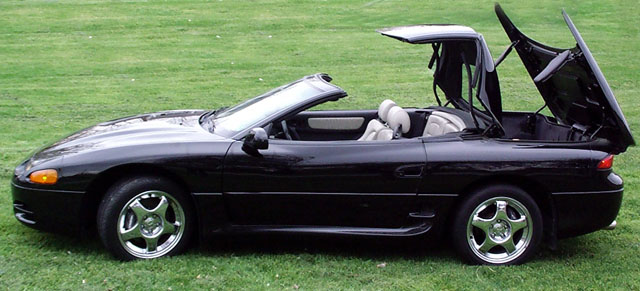 The first retractable hard top since the 1959 Ford Skyliner. Here you see the top getting ready to drop into the trunk. With the top up, you can raise the trunk lid and use that space for limited storage.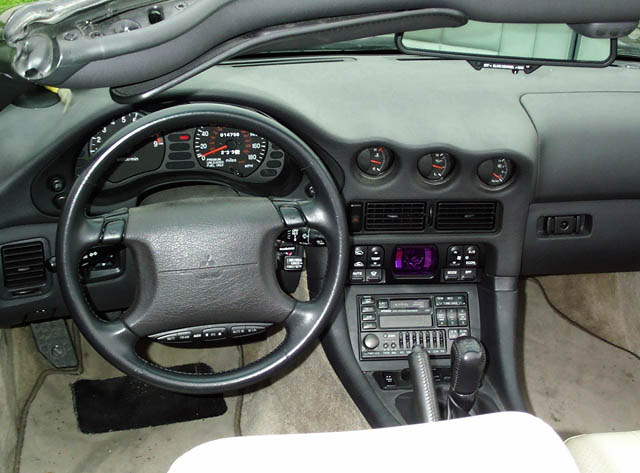 Just behind the shifter and under the graphic EQ are two rocker switches. The left one raises and lowers the top, the right one raises and lowers the trunk lid. You only use that if the top is up, allowing a small amount of trunk space. Interestingly, sensors in the floor of the trunk prevent you from trying to lower the roof if there is anything in the trunk. Also on that panel is an auxiliary lighter socket. I suppose you could plug a radar detector into it if you were prone to speeding...
Speaking of speeding, here's a page with a free download on how to avoid speeding tickets.
And here's a page with cheap radar detectors currently for sale on eBay.
Recommended reading for Turbo Cars