Mr. Bob Comley's Stealth Convertible
Below is information I received from Bob Comley on his Stealth Convertible.

1991 r/t twin turbo stealth convertible conversion. conversion done by r. straman company of costa mesa, ca at a cost of $14,000 in 1991. full power top with a matching boot cover (unfortunately, its not in any of the pics). interestingly enough, the power top button is located in the same place as the spyder convertibles that were built 5 years later - under the stereo, to the right of the cruise button, in front of the shifter. a red with black top straman convertible was featured in the 8/91 issue of road&track- it is not known if this is the same car in the article. it is estimated that only several dozen convertible conversions were built by straman and other companies. car has all the usual twin turbo options- leather, air, auto climate control, steering wheel audio controls, power seat, windows and locks, adjustable suspension and exhaust, and of course, all wheel drive and all wheel steering! car is a 5 speed, and presently has 52,000 miles on it. it is now 10 years old and exhibits no body sag- the doors close effortlessly with one finger and all body panels are still perfectly aligned. it is bone stock except for the convertible conversion.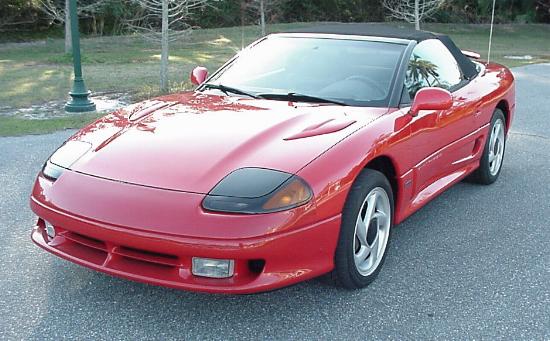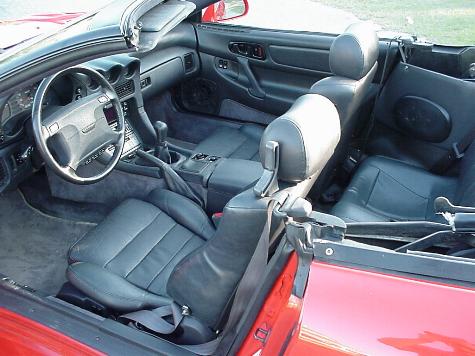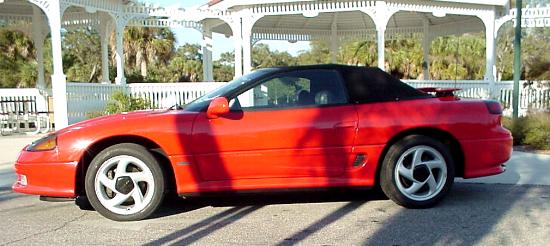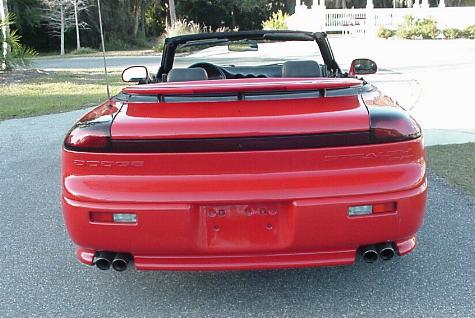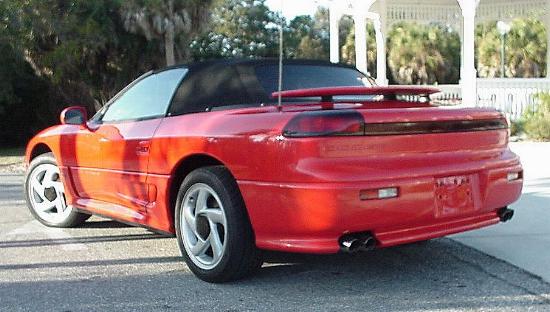 More Stealth Convertible Pix from Dan Huang